An essential element of your landscaping is certainly outdoor seating. After all, isn't one of the reasons for all that work and investment hosting a dinner party, family gathering, or just good friends? Of course, there is a lot to consider when choosing a design for your outdoor entertaining: your goals, plans, and – of course – budget.
You may wish to center your outdoor entertainment area on one of these themes: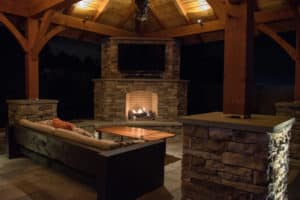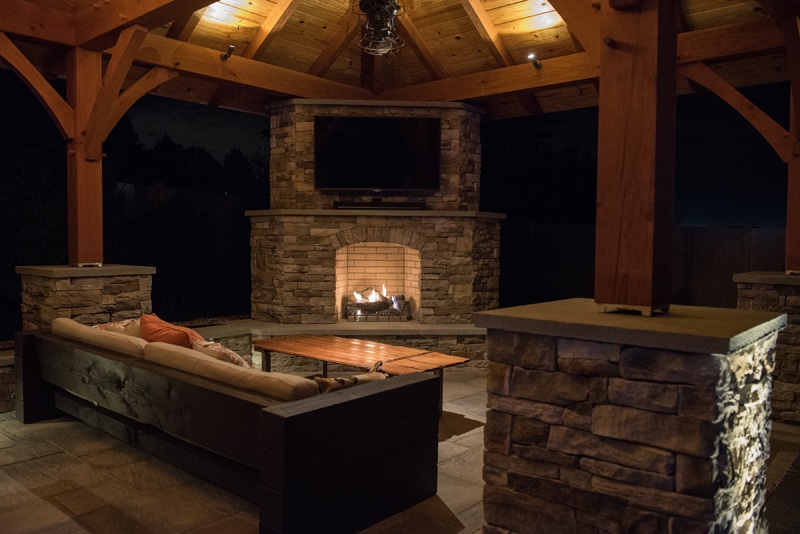 Outdoor fireplaces – There are many options, from rustic, portable, permanent, to materials like copper, brick, stone, and more.
Fire pits – In recent years, fire pits have become one of the more popular outdoor entertaining options. Although not quite as unlimited in scope as fireplace options, there are still plenty of different choices to suit your needs and budget.
Grill areas – With outdoor grill areas, the choices are almost endless. Of course, you'll want to think about how many guests you may be grilling for and how much seating you want in close proximity to the grill itself.
Outdoor kitchens – If a grill or fire pit is too limiting for your plans, why not do an entire outdoor kitchen? Grills, smokers, pizza ovens, and cooktops can all be incorporated into your outdoor kitchen. And of course, here is where the seating really comes in to play. Everyone always hangs out in the kitchen indoors, so the same patterns will carry outside. Embrace it!
Pool landscape design – A pool will often be a central point in outdoor landscaping, and you can incorporate seating as much or as little as desired. More seating in the pool area will of course encourage your guests to spend more time in that area.
Water features – Fountains, ponds, and other water features add character and interest to any landscaping. And you must consider whether you want seating around them or whether they should more separated from your seating areas.
Pavilion and pergola – A more dedicated seating design element is a pavilion or pergola. They provide shade, protection from the elements, and distinct space definition for outdoor entertaining. These will often be central to your seating design.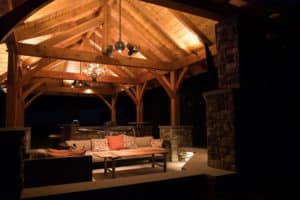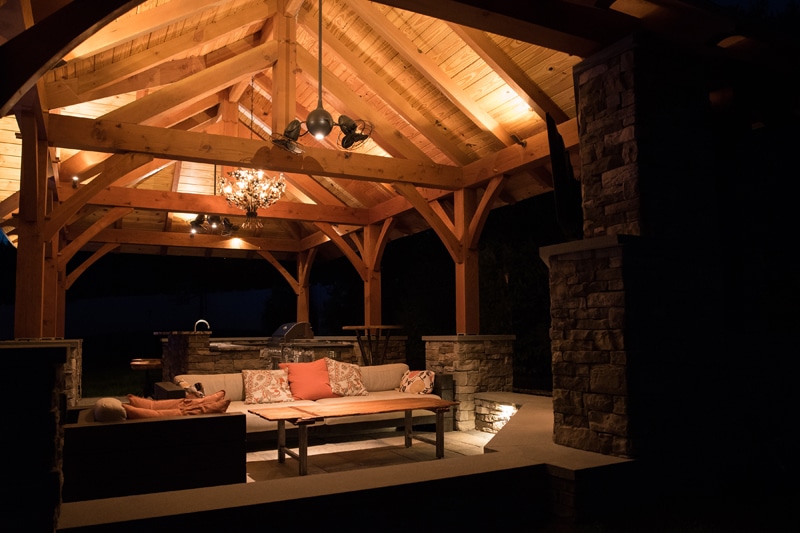 Certainly, combinations of these and other design ideas will determine your outdoor seating needs. Knutsen Landscaping is here to help! We'll meet with you on-site to determine your goals, initial plans, and budget for this project.