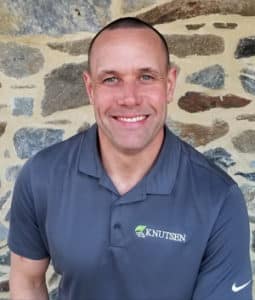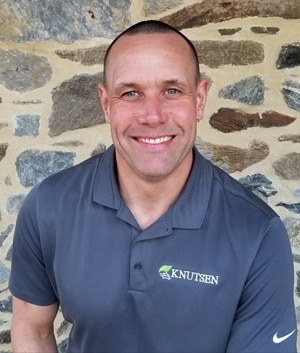 Andy Knutsen, President
andy@knutsenoutdoor.com
Andy has 22 years of experience officially working in the landscaping industry, but he got his start at a young age.  His father Peter had always enjoyed landscaping work as a hobby. He had a small orchard plus a variety of trees and shrubs around the house, and he always was always growing something new in the garden. Andy enjoyed helping his dad take care of all the aspects of the landscaping outside as soon as he was old enough help.
When Andy was 14, his dad had an opportunity to start a small mowing business in addition to his regular job. Andy and his brother Todd were immediately recruited for this "Saturday business."  Andy really enjoyed that time together with his dad and his brother, learning how to work as a team and grow in efficiency every time they were out working. During high school, Andy enjoyed skiing and playing football and, of course, doing landscaping work any chance he had. He decided that he wanted to set a goal to start his own business.
After a year of college, he decided to get some hands-on experience working for an established landscaping company. He was happy to be outdoors, learning  in the field and benefited from the training that he received while working at SKH.  He worked his way up to a foreman/crew leader position within two years. In 1997, the landscape contracting division of the company was shut down. They wanted to focus on the nursery retail operations, and corporate gave Andy and opportunity to work with the nurseries in the county for tree planting and some design/build projects. From 1997-2000, he estimated, scheduled and installed for the retail nurseries in the Lititz, Rohrerstown, Oregon Pike, and Leola locations.
In August 2000, Andy started Knutsen Outdoor, Inc.  SKH continued their relationship with him as a subcontractor for the installations.  Andy continues to be grateful for his relationship with SKH, and they continue to use Knutsen Outdoor, Inc. for their design/build projects.  Through the 17 years in business on his own, Andy has continued to stay up on the latest trends in landscapes, design, landscape lighting, and hardscaping. He continues to take classes, attend seminars, and stay current on certifications in the industry. He has a passion for working with clients on their ideas for their outdoor living spaces from start to finish, communicating and guiding them into the right fit for their home. He has also been enjoying taking on marketing for the business! Knutsen Outdoor, Inc. operates 4-5 crews during the growing season. Andy feels grateful and blessed to have an awesome team of managers, foreman and helpers who are passionate about what they do!
Andy and his wife Amy have four children and reside near the Willow Street area.  Andy enjoys spending time with the family up in the mountains or at the beach.  He also has fun playing sports, going skiing, and just having fun with the kids.  Having the business comes with its challenges, especially with time during the busy season, so Andy feels blessed and is very thankful for all that Amy does in her role as a wife and mother. There is no way that Andy could run the business without her!  The Knutsen family loves being part of the community through serving and attending at Crossway Church in Millersville and through Pequea Elementary School in Willow Street area.
---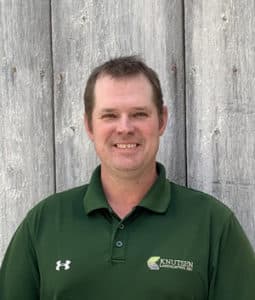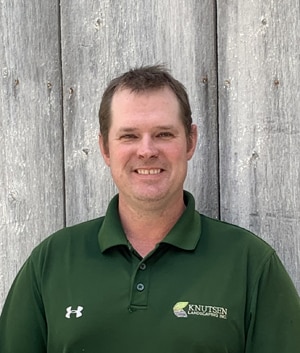 Andy Geider, Designer/ Landscape Manager
acgeider@knutsenoutdoor.com
Andy has over 17 years of experience in landscaping. He is a 2005 graduate of Delaware Valley College with a Bachelor of Science degree in Ornamental Horticulture and Environmental Design. Andy grew up in Nazareth, PA, where enjoyed playing baseball, scouting, and serving the community. He earned the rank of Eagle Scout in 1999. After college, Andy managed the nursery and offered landscape design for outdoor projects large and small through Holly Days Nursery in Ambler, PA. Due to his excellent work, Andy won the Design Award for the Fort Washington Home and Garden Show. In 2007, Andy and his wife Megan moved to Raleigh, NC. Andy worked as a designer and manager for Lanarc and Brickman, where he was again awarded for his excellent work, placing first in two different competitions.
The couple moved to Lancaster, PA, where Andy continued his work for Brickman, based out of Exton, PA. The long commute led him to look for something local, and in October 2014, he connected with Knutsen Outdoor when we were seeking a design and landscape manager. Andy's well-rounded knowledge of the industry, coupled with his passion for functional, practical designs made him an incredible addition to the Knutsen team! Although he is grateful for his experience with other companies, he has noted that work in the outdoor industry isn't always efficient, effective, or respectful. Knutsen's team of knowledgeable, passionate professionals stands out.
Andy has a vast knowledge of trees, shrubs and perennials and always enjoys working with clients to serve their needs, great or small. He is passionate, sociable, and knowledgeable. Andy, his wife Meg, and their son reside in Manheim Township. When Andy is not at work, he enjoys spending time with his family, doing projects at home, going on trips, and helping his friends do their projects. The Geiders love being a part of the community in Lancaster, PA!
As you may have noticed, we have two "Andy's" in leadership at our company: Andy Geider and Andy Knutsen. While we haven't quite figured out a systematically attainable solution to this confusion, both men do try as much as they can to refer to themselves with last names included. Secretly, both have been known to "mistakenly" schedule appointments for each other at times… especially the meetings that are super early in the morning!
---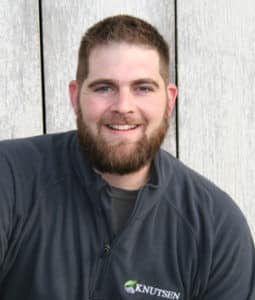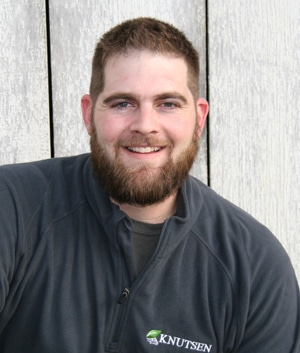 Joel Hess, Project Manager/Sales
joel@knutsenoutdoor.com
Joel has 13 years of experience in the landscaping and hardscaping industry. He has personally operated his own business of landscaping, hardscaping, landscape lighting, and snow removal, and also worked for Penn Stone for two years. Handling material orders from contractors for hardscaping jobs and helping clients pick out material for outdoor living projects and installation of outdoor display areas at Penn Stone led Joel to discover his passion for design/ build contracting. Knutsen Outdoor is honored to have Joel as our hardscape and lighting manager!
Joel's years of experience, knowledge of the industry, and warm personality add value to his technical expertise, evidenced by his ICPI (Interlocking Concrete Paving Institute) certification. He has many years of training from manufacturers, distributors, and regulators in the fields of landscaping, hardscaping and landscape lighting installations. He enjoys working closely with clients to develop a plan for their specific situations. His creativity will fit the unique need, whether designing an outdoor entertaining space or simply a functional wall, walkway, or landscape.
Joel and his wife Becky and have four children and reside in Willow Street. Besides taking seriously his role as a husband and a father, Joel loves spending time outdoors, helping his cousins on their farm, and hunting in the woods. Joel and his family attend Grace Baptist Church in Millersville. They love being a part of the community, sharing the Gospel, spending time with others, serving the community in various ways, and helping others in need.
---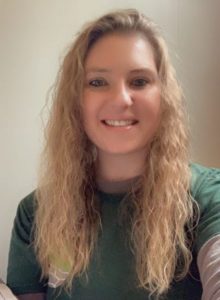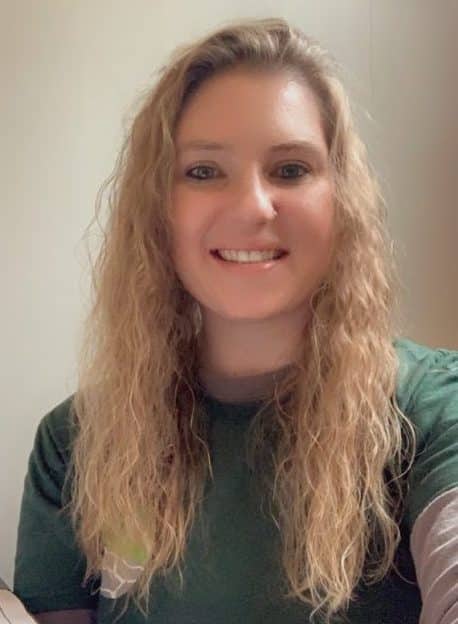 Alanna Leaman, Office Manager
Alanna has been in the administration field for over 16 years. Her experiences include working in different areas of the construction industry, handling all aspects of a small business. Alanna graduated from Ephrata High School in 2005. She later received her diploma as a Legal Office Specialist from Consolidated School of Business in 2007. She has lived in the Lancaster county area all of her life and currently resides in Lititz, PA. Her hobbies include spending quality time with friends and family.