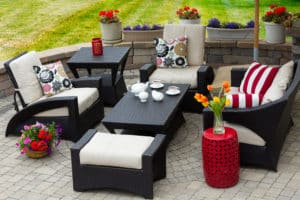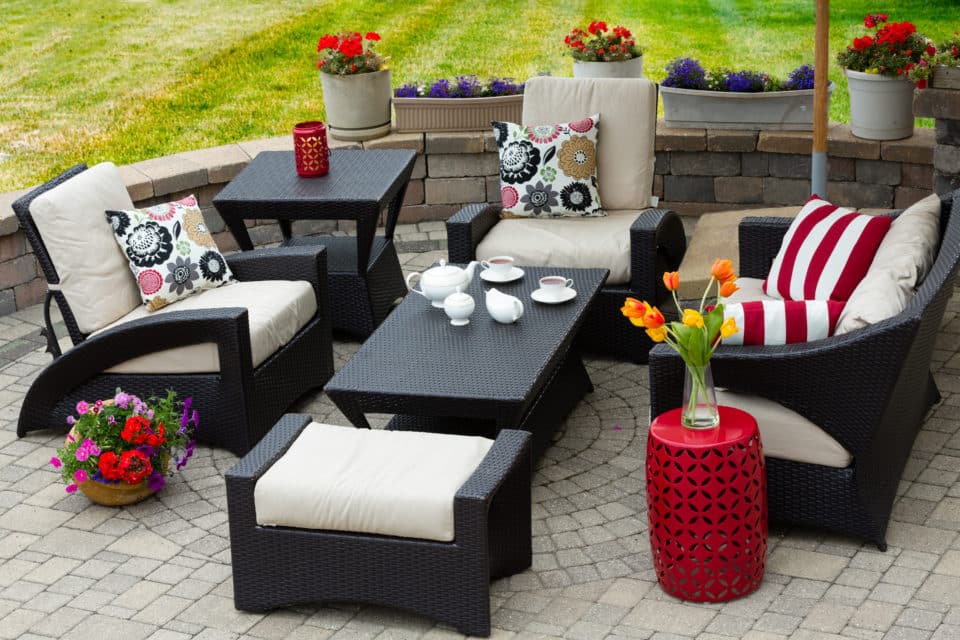 We observe our surroundings with multi-faceted senses.  We don't just notice a home's color, but its noises, textures, and even smells.  With a yard, you observe not just the plants and the lawn, but the environment's creative arrangement. Are the flowers' blooming seasons thoughtfully timed?  Are there chairs in areas you'd like to sit?  Are the yard accessories like fences, gates, and children's play sets arranged functionally?
Yards are meant to be used, not looked at.  By adding a third dimension to your yard, its beauty and usability can both be enhanced.
Shade
If your yard has plenty of mature tree cover, you're in luck on this one.  But if not, you can consider other options.  A table with a classy, fashionable umbrella can be a picnic life-saver.  A pergola, gazebo, or other outdoor shaded enclosure can cut the sun to offer comfort, but also serve as a tall focal point for your yard's design.
Seating
The old stump in the yard isn't going to last forever, so investing in long-lasting, beautiful outdoor seating is a good idea.  From swings and hammocks to benches, chairs, and picnic tables, the possibilities are endless.  Look for patterns and materials that will help deepen the multi-dimensional effect you a building.  Cream-colored chairs against cream-colored siding will disappear.  Try an exciting pattern on a grey patio or a bold white against a dark hedge.
After selecting the styles that appeal to your lifestyle, position the furniture for maximum comfort and easy conversation.  Arrangements should encourage your family and guests to take in the loveliest views of your property.