The rising temperatures remind us that spring is coming, even if we see more snow before it finally arrives. You might not be ready just yet to break out the gardening gloves or the mower, but it's a good time to start making your plan of attack. Get ready for spring with these helpful tips for lawn and garden maintenance that will lead to a beautiful growing season.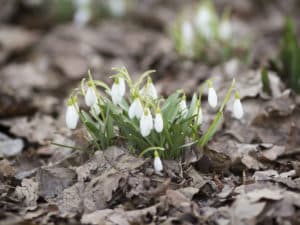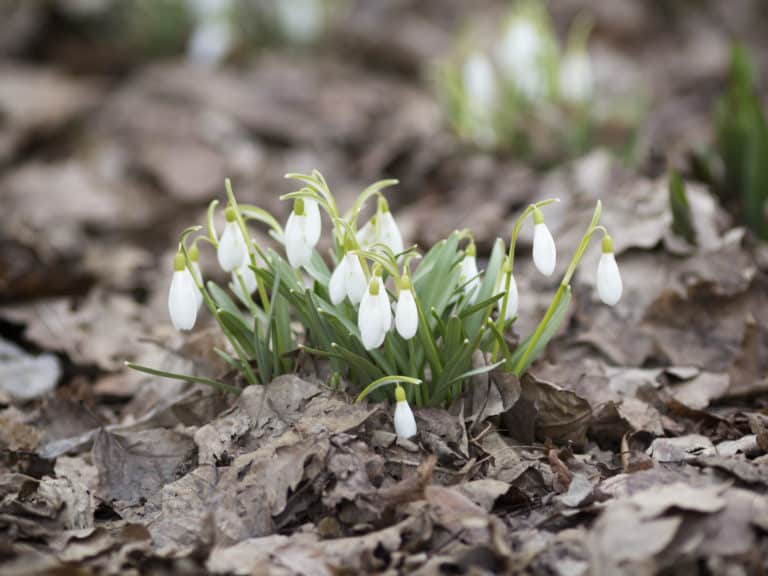 Yard Work
Remove debris like sticks, leaves, and old mulch at the base of trees and shrubs. Wait to spread new mulch until the soil is warmer and drier. Look for your lawn's bare spots, and take action. Prepare the trouble spots for seed by removing thatch or dead grass, loosening the soil, and applying a starter fertilizer, then sow new grass.
If you are planning to apply pre-emergent treatment to prevent crab grass in the summer, you need to consider the timing of sowing your grass seed to fill in the bare areas.  Unfortunately the pre-emergent herbicide will also prevent your newly seeded areas from germinating.  If there are some areas that really need to be touched up with grass seed, make sure to avoid that area when spreading your pre-emergent treatment.
Flower Bed Prep Tips
Prepare your garden area now for a long summer of growth.  First, a caution: don't work the soil too early, or you'll get soil with clods and too many air pockets. Wait for it to dry and warm before you aerate or till. For now, you work around the growing areas to avoid trampling the soil with your feet or equipment and packing it too tightly.
Begin by clearing the beds of debris and re-edging the borders. Now is a good time to keep a lookout for pests that wintered in your area and begin treating if you locate any bugs.  Pull any young weeds you see, and consider checking your soil pH to see if you need to add lime. pH kits are available at most gardening retail centers.  Finally, thin dead foliage from ornamental grasses and ferns, and divide perennials to give the plants adequate room for growth.