When choosing non-native species for planting, care must be taken not only that they will thrive in your climate, but also that they will cause no harm to people, pets, and native flora. Two good choices: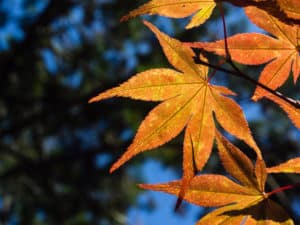 The bloodgood Japanese maple (Acer palmatum, var. atropurpureum) is a very common addition to landscaping. It will slowly reach 15-20 feet tall and 15 feet wide. The burgundy foliage, which turns a brilliant scarlet in the fall, is one of its biggest appeals. This slender, airy tree is well suited as a small lawn tree and for entry and patio distinction.
These trees prefer filtered to full sun and is best with regular water – weekly, or more often in extreme heat. In all, the bloodgood is one of the heartiest of all Japanese maples with good sun tolerance.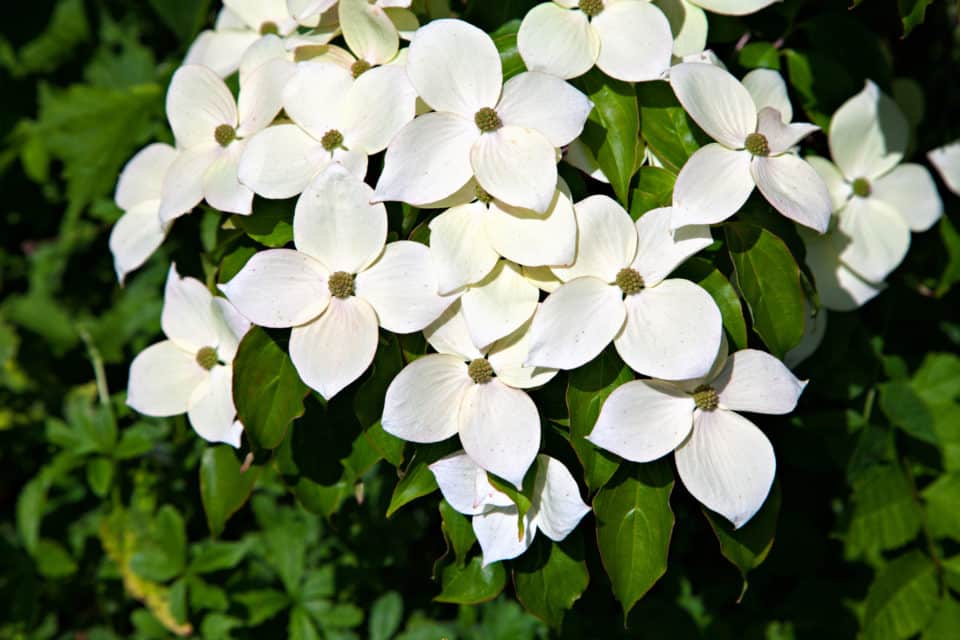 Dogwood trees are another great non-native option, and the Kousa or Korean dogwood (Cornuskousa) is a good choice.  Its elegant beauty and toughness make it an excellent landscape selection for urban areas as well as home landscapes. Easily the most distinctive feature is the explosion of white blooms in the spring (May-June).  The "petals" are not actually petals at all, but rather modified leaves called bracts surrounding the small, greenish-yellow flowers.
At maturity, these trees will reach 15-25 feet tall and around 25 feet wide. They prefer acidic, loamy, well-drained soil and average moisture, although they are somewhat drought-resistant. Full sun and partial shade are best, meaning four hours of direct sunlight each day.
You don't need to limit yourself to native foliage, but check with Knutsen for further information and more options.