For many people, spring and summer are the banner months for landscaping. After all, who can deny the bright, beautiful explosion of colors available in the warmer seasons? Of course, the calendar turns, however, and fall is inevitable. But don't despair! The array of autumn colors goes well beyond brown.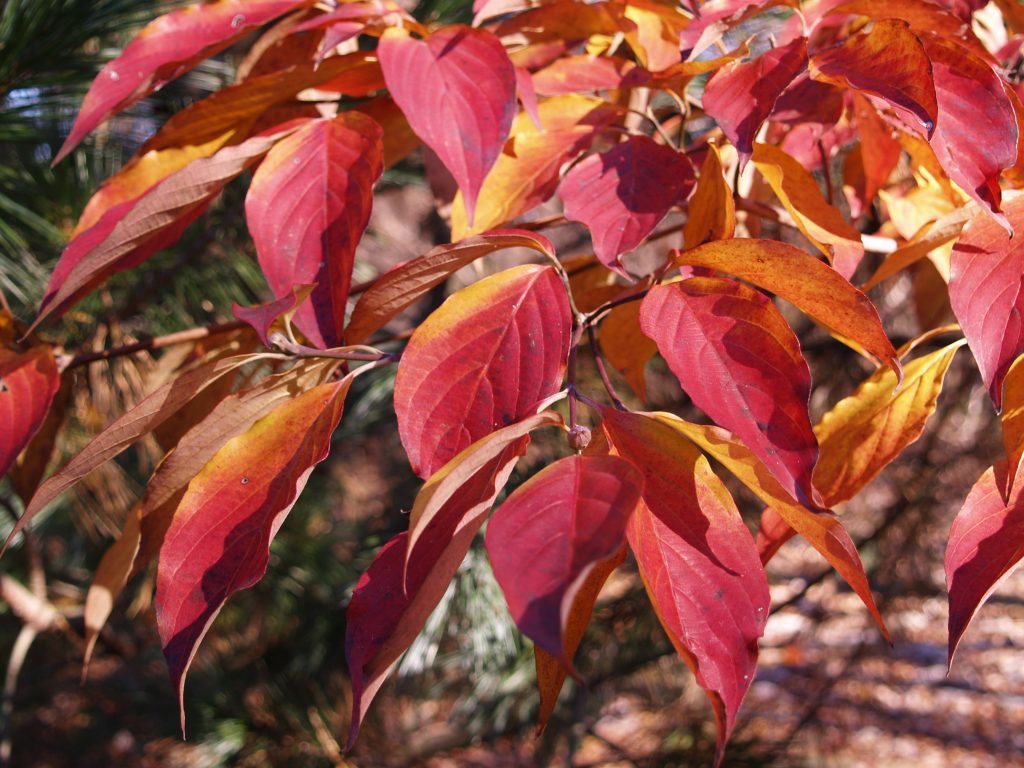 Add color to your property by planting the right tree.  Fall is a great time to plant trees, and there are many ways to "decorate" your property naturally through tree plantings!  There are many tree varieties with beautiful fall foilage to choose from, such as the Pacific Sunset Maple or a Stellar Pink Dogwood.
For flower bed options, here are some of our favorite fall beauties:
Chrysanthemums are perhaps the go-to flowers for fall, and with good reason. Shades of red, yellow, orange, peach, and white provide a good beginning for your autumn palette. And don't forget the pink–and especially purple–contrasts to round out your mums. Most of us are familiar with the seasonal varieties sold at florists and garden centers in the fall, but if you find plants labeled as "garden mums," they can last for years.
Versatile and heavy blooming pansies are available in just about every color in the rainbow, so can provide any splash of color you need for your autumn palette. What's more, if planted in the fall and covered carefully in the winter, pansies have a chance to come back in the spring.
Celosia is a natural for fall because of the traditional fall colors available: bright yellow, warm orange, scarlet red, and deep burgundy purple. Additionally, the plumes of their blooms add vertical texture to other fall flowers.
Fall-blooming varieties of dianthus, especially in the darker purple hues, will offer beautiful mum-like blooms to your fall garden. And be sure to plant them where you can enjoy their great scent!

Pacific Sunset

Sweet alyssum also gives you a great scent, while also a carpet of color to enhance your autumn landscape. It can also be used in container gardens to cascade over the edge.

The bold, dramatic Black-eyed Susan offers golden daisy-like flowers to brighten any landscape or container garden. And if left to form seeds, the Black-eyed Susan will attract finches and other birds as well.
Please don't overlook the ornamental pepper to add a pop of texture to your fall landscape. The colorful fruits of these plants come in festive shades of red, yellow, orange, and purple. And they're available in different shapes and sizes, from the round Black Pearl to the elongated Chilly Chili.
As fall settles in, you have a wide array of colors and plants with which to paint your autumn landscape. So grab a pumpkin spiced latte and contact Knutsen Landscaping today to further explore the possibilities.