It may be warm this week, but there are only 84 days left until Christmas! Fall is a great time to plant trees, as winter is the season for crucial root growth.  While many trees are dormant above ground during the cold season, beneath the surface, their foundation is growing rapidly.
Thinking of a adding a tree to your landscape? Don't wait to enjoy it!  Properly dug trees don't take three years to achieve their beauty.  Knutsen Landscaping will bring you a properly raised young tree and get it off to a great start in its new home.
Here are some exciting new tree varieties we are pleased to recommend!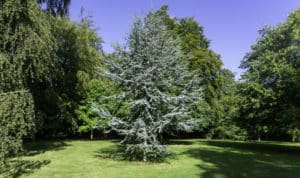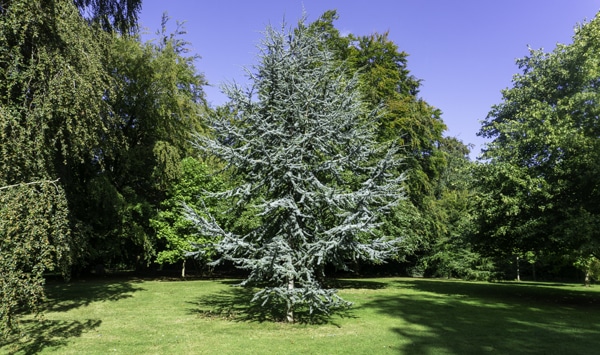 Cedrus atlantica 'Horstmann' is a unique, semi-dwarf blue evergreen (pictured left) reaching a height of 15 feet and usually not more than 10 feet wide.
Picea abies 'Cupressina' is a fast-growing, narrow column-like Norway spruce. It can be reasonably tall, up to 45 feet. It can function well for privacy and as a wind screen.
A variety of Colorado spruce with intensely blue-colored needles with a silver overlay, the Picea pungens 'Blue Diamond' has a soft texture.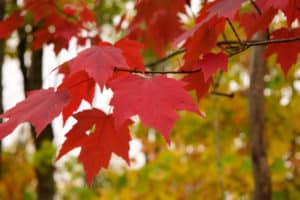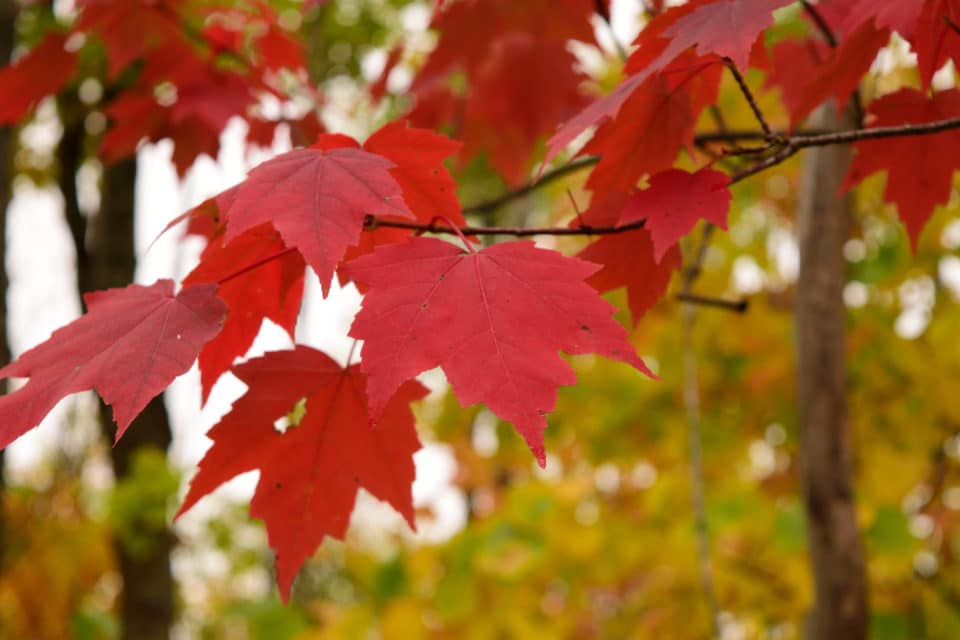 The red maple Acer rubrum 'Franksred Jr.', as known as Redpointe, is an all-around improvement of the Red Sunset. (pictured at right)
Acer truncatum x plat. 'Urban Sunset' is one of the best looking maples we've grown! At 40 to 50 feet, it thrives in full sun or a shadier area with well-drained soil.
One of the prettiest purple-leafed crabapples, Malus 'Royal Raindrops' has excellent leaf retention, and its color performance is unmatched.
The summer foliage of the Nyssa sylvatica 'Green Gable' Black Gum is a lustrous deep green, turning to classic bright red fall color. Its superior form and appearance make it a great addition to any landscape.
Double pink flowers smother the branches of Prunus 'First Blush, a very narrow cherry in early spring. It has a refined appearance due to its upright growth.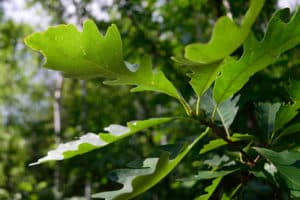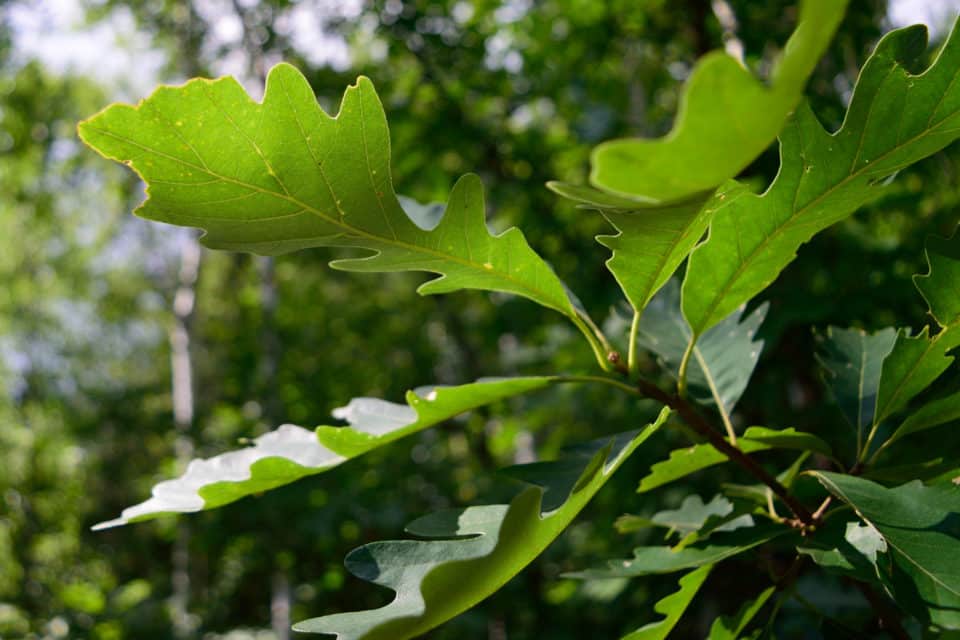 Quercus bicolor 'American Dream' is a great-looking swamp white oak, with dense, vigorous leaves. (pictured at left)
The experts at Knutsen Landscaping are anxious to give you the leafy green backyard additions you've been dreaming of! Call today to get started on your landscape and tree planting project!