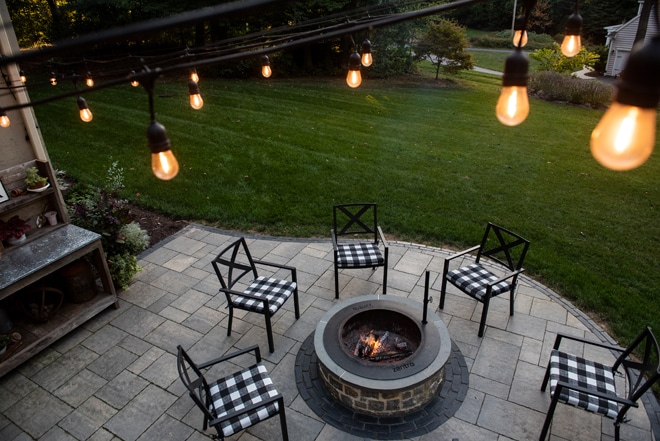 Knutsen Landscaping is embracing this chilly, fall weather fully! Join the dozens of families in Lancaster County already utilizing their uniquely designed fireplaces for this beautiful autumn weather.
Our sophisticated designs include many styles, shapes, and sizes just right for your home's backyard! These fireplaces and fire pits are perfect for gathering family and friends. Whether you are telling campfire stories, roasting s'mores, or just cozying up by the fire to keep warm, this addition to your home's exterior will add value. Knutsen Landscaping's team will intentionally discuss safety precautions for your family, stylistic design and colors, while balancing functionality and use.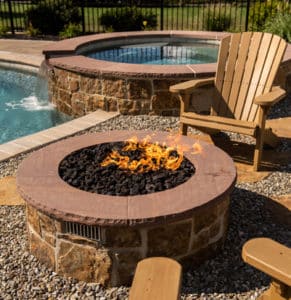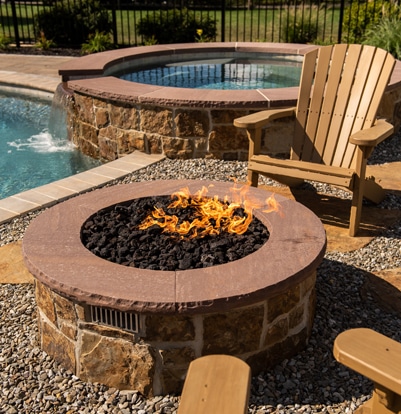 In a turn on the old saying, where there's fire there's smoke. Thankfully, there are ways to minimize that problem, by creating a smokeless or near-smokeless experience. One excellent product that Knutsen uses is the Zentro Fire Pit Insert by Breeo. The Zentro is designed to fit into most standard fire pit structures; it's available in 24-, 28-, and 32-inch sizes, both circular and square. Steel and stainless steel options are available in all sizes. (In addition to the inserts, they also offer standalone firepit models.)
Contact us for a free consultation and pricing today.