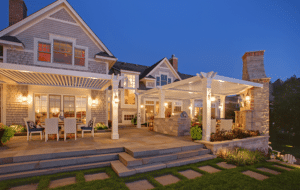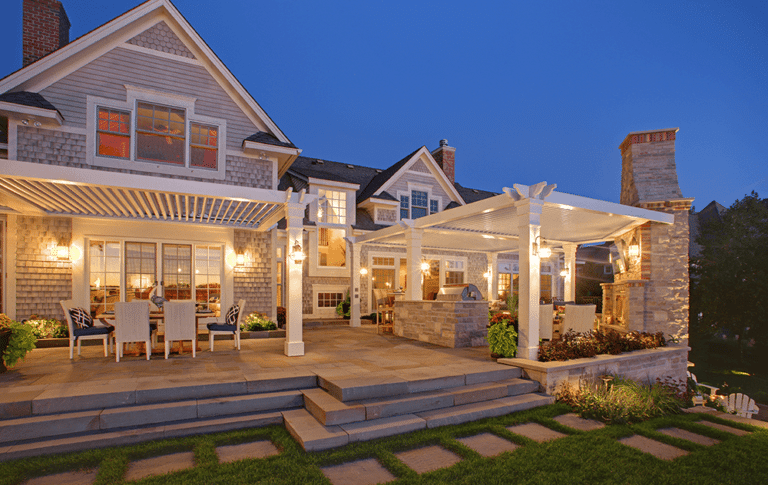 It's nearly summer, and you are wondering how you can make the most out of your backyard and enjoy the beautiful months ahead to the fullest.
You are not alone!
Most Americans, according to recent national polls and internet trends, are wondering the same thing! People across the country are craving outdoor space that has the comfortability and functionality they enjoy inside their homes. Creating an outdoor space in which they can relax and entertain has become a top priority.
No matter what your situation, Knutsen Outdoor can help you get in on the summer fun and make your backyard a sweet escape for you and a fabulous place to entertain your family and friends!
The first step is to start with a firm foundation.
Green grass is gorgeous, but wouldn't it look classy to have a patch of pavers on which to place a patio table and chairs? That one enhancement could define the dining area for your outdoor space and set it apart as a focal point and gathering area. You can choose patterns and styles that either match or simply complement the exterior of your home and give cohesion to your indoor and outdoor spaces.
The next step is to go with a natural flow.
Plants and flowers are essential in outdoor décor! They look stunning, whether they're placed in pretty pot, dangling overhead, wildly trickling through a trellis, or neatly placed as the perfect centerpiece for your patio table. Additionally, free-standing, outdoor hydroponic gardens are a fantastic conversation piece and have the two-fold benefit of being both decorative and functional as they yield delicious produce!
Last, but not least, finish with style.
Get creative with small but distinct accents of elegance! A few strands of white, glowing garden lights overhead can give just enough light for added ambience without distracting from the natural beauty of the night sky. Strategically placed landscape lighting installed by our team of experts can allow you to enjoy the atmosphere you've created well into the night!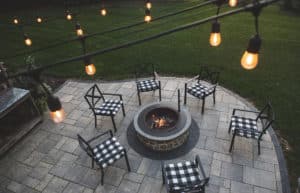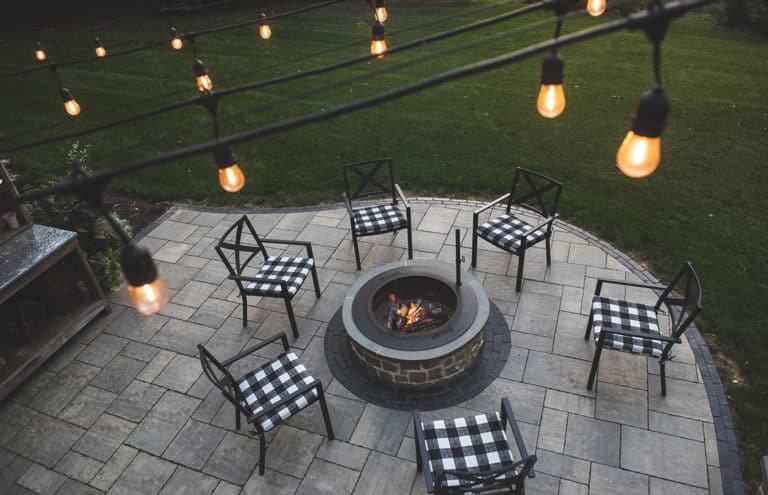 Looking for more inspiration? We are here to assist you in planning the outdoor space that is right for you. At Knutsen Outdoor, we have the expertise to determine what design features would work best for your yard.
Making your outdoor space a place of rest and relaxation should not be stressful. Let us handle the big things. It's what we do best! Call us today for a consultation and learn about the many services we provide.