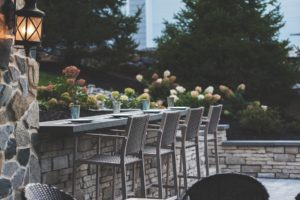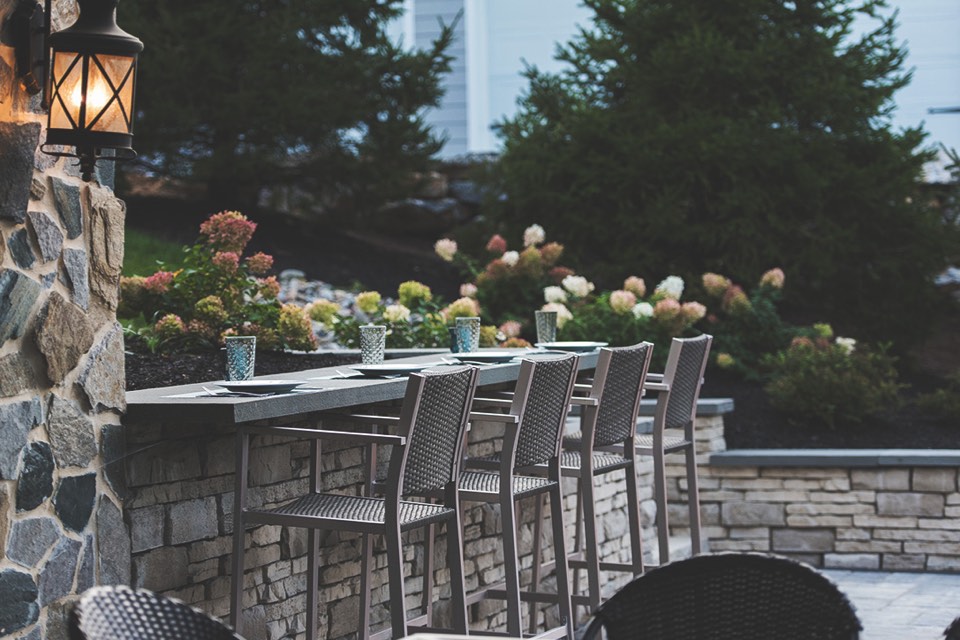 Cozying up in front of a fire with a blanket and your favorite book. Gathering around the dining table with family and friends for a delicious home-cooked meal. Telling stories while playing board games and laughing until your sides ache. These are just a few descriptors of time well spent at home.
Now, what would it look like to take these comforts, usually unique to the inside of your home, and extend them to your backyard? Knutsen Outdoor can help make this a reality!
Envision the scenes above, but this time, try a new backdrop. A canopy of stars in the glow of the moonlight as you sit by the fire, perhaps? Sharing a meal surrounded by glorious sunshine and brightly blooming flowers in your garden bed? Just imagine preparing dinner on the grill while your family and friends are swimming and playing yard games until you announce, "Dinner is served!"
Your sense of "home" has taken on a new meaning and countless possibilities by moving your indoor living outdoors! The size of your livable space has grown significantly, as well as your home's capacity to entertain and enjoy the people you love most.
What would it take to make this dream of optimal outdoor living a reality?
According to The West Side Journal, there are five main ways for homeowners to enhance to their outdoor living experience:
1)    Invest in lawncare. The value of your yard increases exponentially with this one step!
2)   Choose low-maintenance furniture or outdoor structures. Our StruXure pergolas are a perfect example of outdoor structures that last and require very little maintenance.
3)   Install a firepit. Crisp fall and breezy spring evenings just got cozier! We have several options, including smokeless and gas with a push-button ignition feature.
4)   Hire a landscaper. Softscaping your yard can be likened to decorating the walls of your home! It makes the space inviting and interesting. View our Landscaping Project Gallery to get inspired!
5)  Put in a pool. If you are planning to add this feature, consider contacting us for Design-to-Build Pool landscaping before you call the pool company.  We can add lighting, walkways, rocks, waterfalls, and fire features! The options are practically endless!
In addition to the extension of your living space and your family's increased enjoyment by adding these elements, you can have peace of mind that all these improvements are wise investments. Should you ever need to sell your home, these features will be extremely desirable to prospective buyers.
Now, how do you begin?
The first step is to give us a call!
At Knutsen Outdoor, we are experts in making your outdoor dreams come true. Our qualified professionals are here to listen to your ideas and answer any questions you may have. We can develop a plan to fit your lifestyle and start you on your way to making your outdoor space more beautiful, functional, and marketable than you ever imagined! Call us today!